Video services using Push-Technology. Alarm-video convergence, Alarm-video integration, video security, video security system, video alarm, video monitoring, home video security. Alarm Management System, Alarm Monitoring System, Alarm Management Software, Alarm Monitoring Software, SIMS, CAMS, ADSW, Master Ming, MAS, Patriot, Australia, Australian Made, Back-to-base monitoring, backtobase, back2base monitoring software.
We believe your security system should be accessible from anywhere.
Alarm & Video notifications, Remote Arming & Disarming.
You don't need a new system. You just need a BlueHub.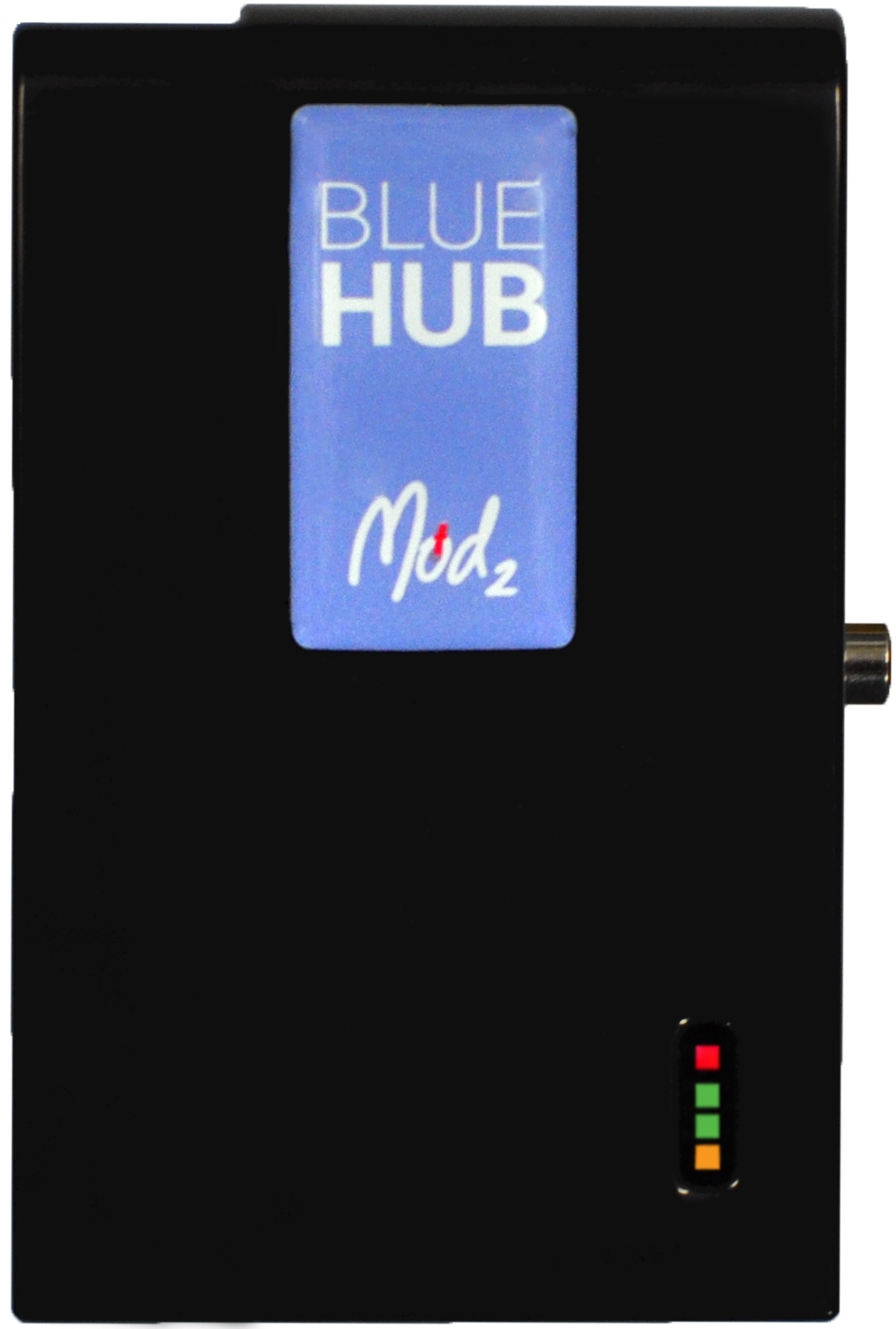 We wanted to bring the next generation of security services to homes and businesses throughout Australia at a low price...
So we designed the BlueHub, an IP Security product that enhances Alarm Systems & catchClip.
Features
Arm & Disarm your Alarm System remotely
App Notifications for events at your site
Full Service Back-to-base IP Monitoring - converting your Alarm System to communicate via the internet
Integrates with our leading edge HD video security solution, catchClip
NBN Ready
How it works...
The BlueHub can be used for Alarm Systems, catchClip or both.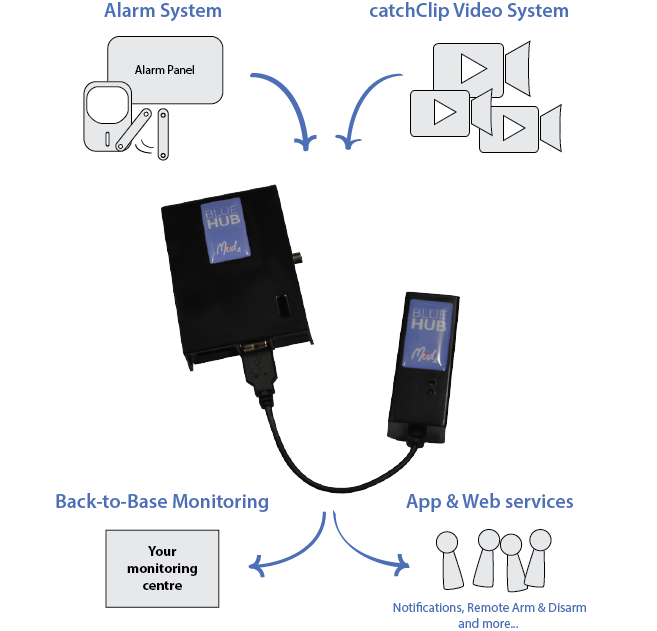 The BlueHub works as follows:
The Alarm System or catchClip Cameras send signals or video clips to the BlueHub
The BlueHub encrypts the information received and sends it to the Secure Cloud Storage Facility
Users of the site are sent a Notification of the new event
If the site is monitored back-to-base, the monitoring centre receives the event and acts on the situation immediately
Arm & Disarm your site Remotely The BlueHub gives you the ability to Arm & Disarm your Alarm System even when you're not at your site via our App & Web services.
Notifications for Alarm Events and more... The BlueHub can send you Notifications via our App for smart phones and tablets, or via email. You can choose to receive notifications about Alarm Events, Video Clip Events, Arm & Disarms Events and more.
App & Web Services The BlueHub offers access to a suite of services for your site including:
Remote Arming & Disarming
Notifications for events at your site
Access the live historical records, reports, testing and much more...
Full Service Back-to-base IP Monitoring The BlueHub converts your Alarm System from regular dialler reporting to Internet reporting (IP). Your Alarm System will no longer make 1300 calls to report Alarm events, saving you money. You might even be able to get rid of your phone line altogether.
Removing communication costs means your Alarm System can now report more events, more often. We can monitor Arming and Disarming events so you will know when your site has been Armed or Disarmed and who did it. Health checks for your Alarm System can occur more frequently, so you will know if your site has an issue much sooner.
These features were previously reserved for commercial sites because of the communication costs. With the BlueHub, you can have Full Service Monitoring for your site at low fixed running costs.
catchClip Video Security System The BlueHub offers next generation Video Security with catchClip.
Our video product, catchClip, works like an Alarm System, but with HD Video. Using True Push-Technology, video clips are captured when there is an event at your site and then sent to the cloud for storage. You can receive notifications via our App for smart phones and tablets, or via email, and then view the Video Clip immediately.
catchClip can work with or without an existing Alarm System, and offers the option for Back-to-base monitoring.
The BlueHub plays an essential role in the catchClip service encrypting your video clips before sending them to the cloud as well as ensuring clips are not lost even in the case of Internet failure at your site.
The Blue Hub is a product by
Mod2
, designed and developed in Australia. Website by Mod2. Copyright © 2013-2023 Mod-2 Technologies All Rights Reserved.
abn
68 117 967 736